Originally almost exclusively seen as LED dance floors for install in clubs or for special occasions such as weddings or parties, LED floors are seeing increasing demand as focal points for creative LED arrangements, stage, sports and as features in shopping malls to name a few examples.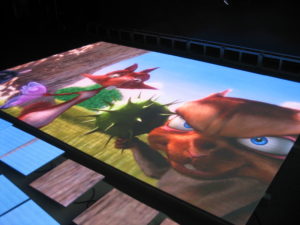 With the simple addition of an interactive control and library of interactive special effects videos the iMagic series is a dramatic addition to any creative installation.
To see the iMagic series in use as an interactive floor please visit here
Available in P6.25mm and P8.9mm pitch, with smaller pitch soon to be released, this LED floor comprises light weight 500×500 panels, weighing only 11.5kg, with sturdy aluminum base which mounts precisely to accurately machined extruded tracks or rails. Custom mounting arrangements are possible.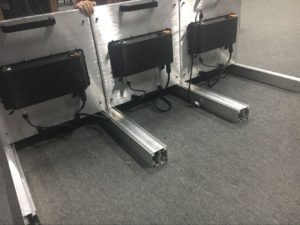 Also available are dark tint or milky white modules catering to different applications.
With high brightness and rated IP65 on the exposed surface this product range can be installed both indoors and outdoors.
Interested in high bright standard or interactive LED floors? Please contact us here